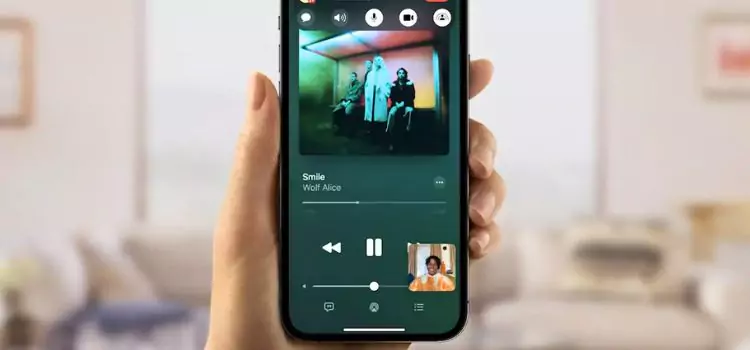 Do you have an iPhone and want to learn how to update IPhone to iOS 15? Well, you're in the right place! In this blog post, we'll walk you through the process of updating your iPhone to the latest and greatest iOS version, which is iOS 15. Don't worry; it's as easy as pie. Just follow these simple steps, and your iPhone will be up to date in no time.
Steps to Update IPhone to IOS 15
Step 1: Check Compatibility
Before we dive into the updating process, let's make sure your iPhone can run iOS 15. Not all iPhones can do this, so it's essential to check. iOS 15 is compatible with these iPhones:




iPhone SE (1st generation)
iPhone 11, 11 Pro, and 11 Pro Max
iPhone SE (2nd generation)
iPhone 12, 12 Mini, 12 Pro, and 12 Pro Max
iPhone 13, 13 Mini, 13 Pro, and 13 Pro Max
If you have one of these iPhones, you're good to go!




Step 2: Connect to Wi-Fi
Updating your iPhone is a big task, and it's best to use Wi-Fi instead of mobile data to save your data plan. Go to a place where you can connect to a Wi-Fi network, like your home or a coffee shop.
Step 3: Back Up Your iPhone
Before updating to iOS 15, it's a smart idea to back up your iPhone. That way, if anything goes wrong during the update, you won't lose your photos, apps, and other important stuff. You can back up your iPhone to iCloud or your computer using iTunes (if you have a Mac) or Finder (if you have a PC).
Step 4: Plug In Your iPhone
Make sure your iPhone has enough battery life to complete the update. It's best to plug it into a charger while updating to ensure it doesn't run out of power halfway through the process.
Step 5: Open the Settings App
Now it's time to get to the good stuff! Open the "Settings" app on your iPhone. It looks like a gear or a cogwheel icon.
Step 6: Go to "General"
In the "Settings" app, scroll down until you find "General." It has a picture of a gear next to it.
Step 7: Tap on "Software Update"
Inside the "General" settings, you'll see "Software Update." Tap on it.
Step 8: Check for Updates
Your iPhone will now check for available updates. If iOS 15 is ready for your iPhone, you'll see it listed there. Tap on "Download and Install."
Step 9: Enter Your Passcode
You might need to enter your iPhone's passcode to confirm the update.




Step 10: Agree to Terms and Conditions
Next, you'll see a page with Apple's Terms and Conditions. You'll need to tap "Agree" to proceed.
Step 11: Download and Install
Your iPhone will start downloading the iOS 15 update. It might take some time, depending on your internet speed.
Step 12: Install the Update
Once the download is complete, your iPhone will ask if you want to install the update now or later. If you're ready, tap "Install."
Step 13: Enter Your Passcode Again
You'll need to enter your passcode one more time to confirm the installation.
Step 14: Wait for Your iPhone to Update
Your iPhone will restart during the update process. Don't worry; this is normal. Just be patient and let your iPhone do its thing. It might take a little while, so don't panic.
Step 15: Welcome to iOS 15
Once the update is complete, your iPhone will boot up, and you'll be welcomed to iOS 15! You'll notice some new features, improvements, and a fresh look to your iPhone.
That's it! You've successfully updated your iPhone to iOS 15. See, it wasn't too hard, was it? Now you can enjoy all the cool new features and improvements that come with the latest iOS version.
Remember, it's essential to keep your iPhone up to date to ensure it stays secure and runs smoothly. So, whenever a new iOS update is available, just follow these steps, and you'll be good to go. Enjoy your updated iPhone, and have fun exploring iOS 15!
Read Also: 5 Easy Steps to Take Screenshot on Samsung A13
Frequently Asked Questions
Why should I update my iPhone to iOS 15?
Updating your iPhone to iOS 15 brings several benefits, including enhanced security, new features, improved performance, and bug fixes. It's essential to stay updated to keep your device safe and enjoy the latest features.
Can I update my iPhone to iOS 15 using mobile data?
While it's possible to update your iPhone using mobile data, it's not recommended because iOS updates can be large and may use a significant amount of data. Using a Wi-Fi connection is safer and more efficient.
How much storage space do I need to update to iOS 15?
The amount of storage space required can vary, but it's a good idea to have at least 2-3 GB of free space on your iPhone before attempting the update. iOS 15 may require more or less depending on your device and existing data.
What if I don't have a passcode on my iPhone? Can I still update to iOS 15?
Yes, you can still update your iPhone to iOS 15 without a passcode. However, it's advisable to set a passcode for security reasons. During the update, you may need to enter your Apple ID password instead.
Do I need to back up my iPhone before updating to iOS 15?
While it's not mandatory, it's highly recommended to back up your iPhone before updating. Backing up ensures you won't lose any data if something goes wrong during the update process.
What should I do if my iPhone gets stuck during the update?
If your iPhone gets stuck during the update, don't panic. First, wait for a reasonable amount of time (up to an hour) to see if it continues. If it doesn't, you can force restart your iPhone and try the update process again. If the problem persists, contact Apple Support for assistance.