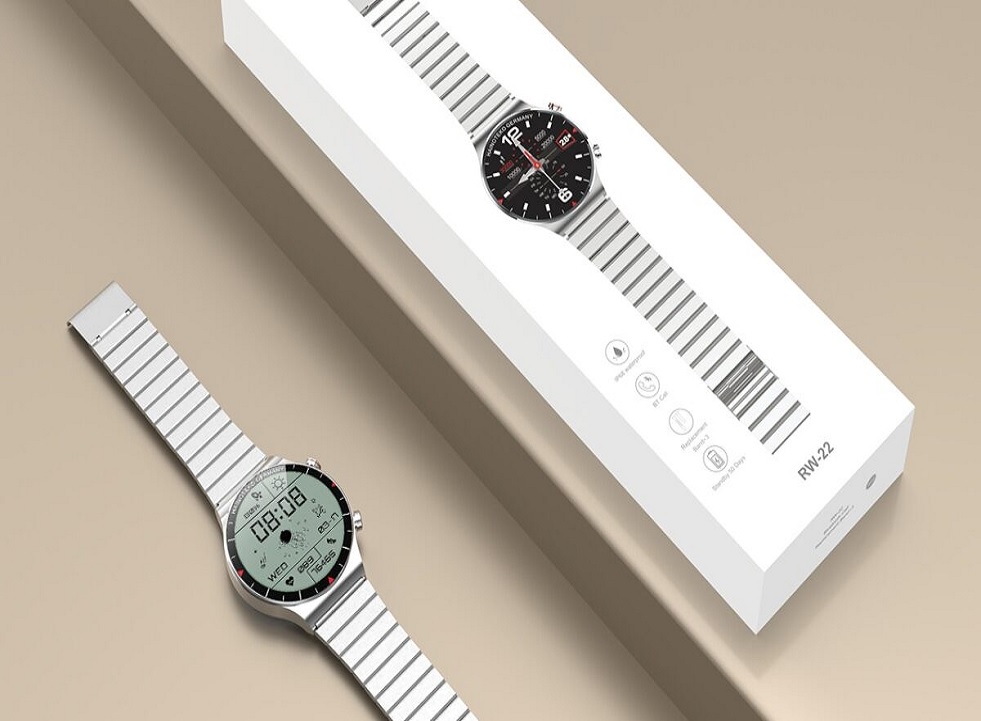 HEINO TEKO is a German watchmaker that sells smart watches in Pakistan. The company has a wide range of smartwatches available in different colors and styles. HEINO TEKO German SMARTWATCHES in Pakistan are affordable and come with a warranty. The company also offers customer support through its website and social media channels.
HEINO TEKO is a German brand that exports smartwatches to Pakistan.
The watches are popular in the country for their features and prices.
Sales of watches have been increasing in recent years as more people have become aware of their benefits.
HEINO TEKO has partnered with various Pakistani companies to promote its products.
The brand has plans to expand its operations in the country in the future.
What are German SMARTWATCHES?
German SMARTWATCHES have become increasingly popular in Pakistan in recent years. These wearable devices have a sleek design and come with various features that can make life easier for individuals on the go. Among the brands of German smartwatches available, HEINO TEKO is one of the most well-known and trusted.
HEINO TEKO is a German company producing high-quality smartwatches since 2015. The brand's name derives from the founder's grandfather, an engineer, and inventor. HEINO TEKO watches are known for their precision engineering and attention to detail, making them some of the best German smartwatches available today.
One of the unique features of HEINO TEKO watches is their ability to sync with smartphones via Bluetooth technology. This allows users to receive notifications, control music playback, and monitor fitness activity from their wristwatch.
The Heino Teko German SMARTWATCHES lineup
HEINO TEKO German SMARTWATCHES are a popular choice for technology enthusiasts in Pakistan. With an impressive lineup of watches available, each model boasts unique features that cater to the needs of different users. In this article, we'll examine what's available and what sets each model apart.
First up is the HEINO TEKO E01 Smartwatch, which comprises heart rate monitoring, sleep tracking, step count, and calorie burn tracking. It also has notifications for incoming calls and messages, a remote camera, and music control options. The watch is waterproof up to 30m and boasts a long battery life of up to 10 days on standby mode.
Next on the list is the HEINO TEKO F02 Smartwatch, which includes added features like GPS tracking to track outdoor activities such as cycling or running.
Heino Teko: The company behind German SMARTWATCHES in Pakistan
Heino Teko is a German company that has made its way to Pakistan and established itself as a leading manufacturer of smartwatches. The company has taken the Pakistani market by storm, offering consumers an affordable and stylish range of smartwatches equipped with advanced features. Heino Teko's expertise in designing and manufacturing smartwatches has made it one of Pakistan's most popular brands among tech-savvy individuals.
The German brand's success can be attributed to its commitment to quality and innovation. Its products are designed to cater to the demands of modern lifestyles, providing users with personalized fitness tracking, GPS location tracking, message notifications, call alerts, music control, and much more.
Globaltelecompk.com offers best price in Pakistan with fastest delivery.
By incorporating cutting-edge technology into their designs, Heino Teko watches have positioned themselves as must-have accessories for young professionals who want to stay connected on the go.
Features and specs of German SMARTWATCHES
German smartwatches are the epitome of style and technology, offering unparalleled functionality and aesthetics. One brand that has taken Pakistan by storm is HEINO TEKO German SMARTWATCHES.
These watches are known for their advanced features and sleek design, making them popular among tech-savvy consumers.
HEINO TEKO German SMARTWATCHES come with impressive specs that make them stand out from the competition. They have a powerful processor, high-quality display, long battery life, and waterproof capabilities.
They are equipped with various health monitoring features such as heart rate tracking, sleep analysis, and activity tracking to help users stay on top of their fitness goals.
Their intuitive user interface is one feature that sets HEINO TEKO German SMARTWATCHES apart.
One of the standout features of HEINO TEKO German Smartwatches is their long battery life, which ensures that users do not constantly recharge their watch while on the go.
German Smartwatches have become a must-have gadget for people who are always on the go. These watches come with features designed to make life easier and more convenient. One of the leading names in the world of German Smartwatches is HEINO TEKO which offers some of the best Smartwatch options in Pakistan.
HEINO TEKO German Smartwatches are known for their sleek design and advanced functionality. These watches come equipped with various features such as fitness tracking, sleep monitoring, heart rate monitoring, GPS tracking, and more. With these features, users can easily track their daily activities and stay on top of their fitness goals.
Price, Range and Availability of German SMARTWATCHES in Pakistan
German SMARTWATCHES have become popular in Pakistan due to their exceptional features, durability, and style. One of the most sought-after brands is HEINO TEKO, known for its innovative design and cutting-edge technology. These watches offer a range of features, including fitness tracking, heart rate monitoring, sleep tracking, GPS navigation, and more.
The prices of HEINO TEKO German SMARTWATCHES vary depending on your chosen model. You can expect to pay anywhere from PKR 10,000 to PKR 30,000 or even more for some models. However, considering the quality and performance you get in return, these prices are worth it. The good news is that these watches are widely available in Pakistan through various online stores and local retailers.
More Info…
TECNO enters the high-end market with the release of the Phantom X2 Pro
Pros and Cons of German SMARTWATCHES:
Pros:
HEINO TEKO German SMARTWATCHES are high-quality products.
These smartwatches come with a two-year warranty.
Affordable in price.
Cons:
They may not be compatible with certain phone models, and some users have needed help getting them to work properly.
Final Thoughts on HEINO TEKO German SMARTWATCHES in Pakistan
The German SMARTWATCHES industry is booming in Pakistan. With an increasingly tech-savvy growing population, the German SMARTWATCHES market is expected to grow exponentially in the coming years. German SMARTWATCHES are worth checking out if you're looking for a high-quality, durable timepiece at an affordable price.