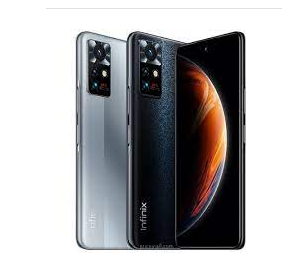 Infinix has made a name for itself as an affordable and innovative brand in the competitive smartphone market. These characteristics are embodied by the Infinix Zero X Neo, a recent addition to their lineup that offers a combination of remarkable features without breaking the bank. The Infinix Zero X Neo primary features, technical details, and current price in the Pakistani market are covered in this article.
Key Features and Specifications of Infinix Zero X Neo :
With a variety of features, the Infinix Zero X Neo enters the mid-range smartphone market as a strong competitor.  The MediaTek Helio G95 CPU, which powers the Infinix Zero X Neo, is made to provide effective performance for a variety of applications, including gaming and multitasking. Up to 6GB of RAM further increases the processor's capabilities, enabling fluid app launches and easy switching between applications. When used together, the user experience is responsive whether you're playing graphically demanding games, browsing the web, or checking your email.
Display effect and performance:
A 6.85-inch Full HD+ display that reaches the device's corners gives users an immersive viewing experience. Bright colours and clear images are made possible by the high resolution, making them perfect for watching videos, surfing the web, or scrolling through social media. The 90Hz refresh rate also improves screen fluidity, eliminating motion blur and providing a smoother user experience.



Camera effects and photography:
The triple-camera configuration on the back will appeal to photographers. The Infinix Zero X Neo camera system has characteristics that photographers will find appealing. A 48MP primary sensor serves as the focal point of a triple camera system on the back, which can capture rich, detailed images even in dim situations. A 2MP depth sensor works in tandem with the primary sensor to provide portrait mode images with a lovely bokeh effect. The AI lens improves photography by assisting with scene optimisation and identification.
The phone has a 16MP front camera for selfies and video calls, which is hidden under a small notch on the display. Self-portraits taken with this camera turn out clear and well-lit, allowing users to share their memories with clarity.
Battery life and Performance of Infinix Zero X Neo:
With a sizable 5000mAh battery, the Infinix Zero X Neo addresses the crucial issue of battery life. This battery capacity allows all-day usage when paired with energy-saving components. Additionally, the gadget offers 18W fast charging, allowing users to swiftly recharge their phones and resume their tasks.
It's crucial to remember that while the Helio G95 processor can handle mid-range gaming, it might not perform as well as processors designed specifically for high-end gaming. Gamers looking for intense gaming sessions at the highest graphical settings could run across restrictions in some situations.The Helio G95 processor provides a good gaming experience for casual players, supporting well-known games without any performance issues. Users can smoothly move between apps thanks to the smooth multitasking provided by the processor and RAM (up to 6GB).
The Infinix Zero X Neo's operating system is Android 11 with Infinix's exclusive XOS skin. A variety of customization options and features are available in this user-friendly interface to improve the overall smartphone experience.
Software and Design:
The Infinix Zero X Neo's operating system is the company's exclusive XOS, which was constructed on top of the Android platform. With the help of this interface's numerous customization choices and capabilities, users may tailor their smartphone experience to suit their preferences.
The Infinix Zero X Neo has a clean, contemporary design that places a strong emphasis on use. The ergonomic form of the gadget allows for one-handed operation and prolonged surfing sessions to be more easily managed. Physical button and port placement has also been carefully thought out for accessibility.



Price of Infinix Zero X Neo in Pakistan:
The Infinix Zero X Neo adheres to the Infinix brand's guiding principle that cost is a key component. The Infinix Zero X Neo is anticipated to cost between PKR 30,000 and PKR 35,000 based on the version and market conditions. It's crucial to remember that actual costs can vary depending on a number of variables, including import taxes, levies, and merchant pricing policies.
CONCLUSION:
The Infinix Zero X Neo is proof of Infinix's dedication to offering feature-rich smartphones at reasonable pricing points. The gadget appeals to customers looking for a balanced smartphone experience without straining their budget thanks to its potent processor, immersive display, and excellent camera configuration. Because Infinix prioritises innovation and cost, the Zero X Neo competes successfully in the crowded mid-range market. The Infinix Zero X Neo is a prime example of Infinix's commitment to satisfying the wide range of consumer wants as the smartphone market develops. Infinix is a brand to keep an eye on.