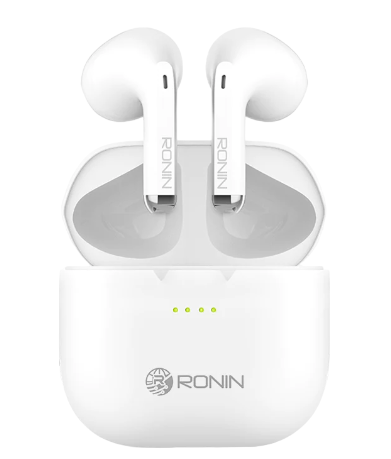 The demand for Ronin Mobile accessories in Pakistan's market for cellphone accessories has recently increased, making the company one of the most well-liked and sought-after options among consumers. With its commitment to innovation, quality, and style, Ronin has captured the interest of mobile device consumers all around the country. While our headphones and data cables enable the best possible connectivity and implementation, our hands-free gadgets and Bluetooth speakers provide comfort and beguiling audio experiences. With our commitment to never sacrificing quality, we hope to give you results that enhance your daily endeavors and keep you linked wherever you go.
Capacity of Ronin Mobile accessories:
The capacity of Ronin Mobile accessories  to meet the various needs of Pakistani consumers is one of the main factors in its success. The company has effectively recognized and filled market gaps by providing a wide range of mobile accessories that fit the needs of contemporary lifestyles. Ronin has been able to create a diverse product selection that appeals to the tech-savvy Pakistani consumer, whether it be by improving device protection, increasing charging efficiency, or offering practical solutions for hands-free use.
Main examples of Ronin Mobile accessories:
Phone Cases and Covers:
Ronin's line of high-end phone cases and covers stands out among the company's offerings and has drawn substantial notice. These add-ons provide gadgets with a little extra style and customization in addition to safeguarding them from normal wear and tear. Ronin phone cases are expertly crafted with great care and attention to detail. They are available in a variety of materials, styles, and colors, letting customers express their unique personalities while protecting their priceless gadgets.
2. Ronin Mobile Acesssories- Charging Solutions:
In Pakistan's fast-paced society, where staying connected is crucial, Ronin Mobile acesssories has introduced a range of charging solutions that have rapidly gained popularity. The brand's high-speed chargers and power banks address the common pain points of battery drain and slow charging. With features like fast-charging capabilities and multiple charging ports, Ronin ensures that users can keep their devices powered up throughout the day without disruptions
3. Ronin's wireless earphones and Bluetooth headsets
Furthermore, for people who value convenience and music quality, Ronin's wireless earphones and Bluetooth headsets have turned into a necessity. These add-ons offer a hassle-free listening experience when traveling and cater to the expanding trend of wireless connectivity. Ronin mobile  accessories like audio products  are a go-to for music lovers, commuters, and professionals alike because of features like noise cancellation, ergonomic design, and long battery life.
4. Ronin Mobile accessories- Photography:
Ronin Mobile accessories related to photography are a notable additional product sector where Ronin has achieved success. Ronin provides a selection of smartphone lenses, stabilizers, and tripods that enable users to fully express their creative potential at a time when social media sharing and the creation of visual content are pervasive. Consumers may shoot better-looking photos and videos with their mobile devices with the aid of these add-ons without having to purchase bulky, pricey equipment.
It's significant to remember that Ronin's appeal extends beyond its product line. The brand's commitment to providing the greatest customer service, dependable after-sales assistance, and competitive pricing has considerably helped to foster client loyalty and positive word-of-mouth referrals.Additionally, Ronin's strategic alliances with top smartphone producers and partnerships with influencers and celebrities have helped it become widely known and desired.
Ronin mobile accessories are becoming more and more well-liked in Pakistan as a consequence of their ability to fulfil the shifting needs of consumers. Ronin has made a name for itself as a top brand for anyone wishing to enhance the performance of their mobile device thanks to its extensive line of goods that seamlessly blend style, functionality, and innovation. As long as it keeps inventing and extending its product line, the company is certain to maintain its leading position in Pakistan's mobile accessory industry for years to come.
CONCLUSION:
In conclusion, Ronin Mobile Accessories have been quite well-liked in Pakistan by providing a blend of creative design, dependability, beauty, technological adequacy, and client contentment. Their goods effortlessly combine usefulness and style, meeting a wide range of customer needs in a quickly changing digital environment. Ronin's dominance in the Pakistani industry is expected to continue as demand for premium mobile accessories grows, giving customers the resources they need to improve their mobile experiences.