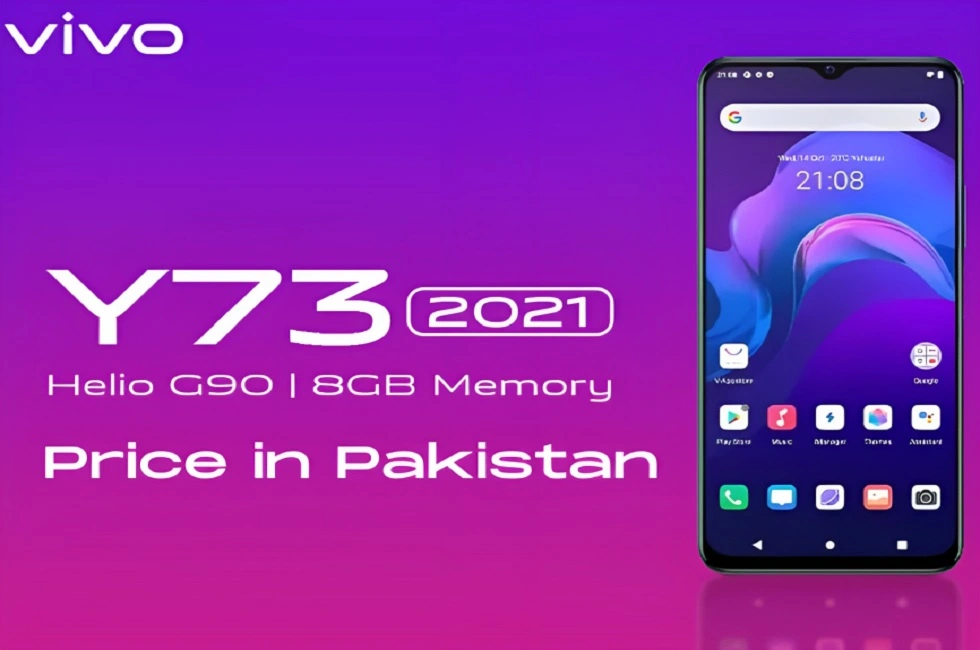 The Vivo y73 mobile phone has been recently released in Pakistan and has become a hot topic amongst the tech-savvy population. With its impressive specs and features, many people have been wondering about the Vivo y73 price in Pakistan. This article will discuss the latest developments about the Vivo Y73 price in Pakistan and provide an overview of its features and specifications.
Vivo Y73 in Pakistan
The Vivo Y73 has been launched in Pakistan, creating a lot of buzz among tech enthusiasts. The device has some impressive features that will surely attract smartphone users looking for value for their money. The Vivo Y73 price in Pakistan is also quite reasonable, making it accessible to a wider audience.
One of the key features of Vivo Y73 is its 6.44-inch AMOLED display, which provides a stunning visual experience. The device also boasts a 64-megapixel rear camera and a 16-megapixel front camera, meaning users can effortlessly capture high-quality photos and videos. Additionally, the phone runs on the Android 11 operating system and is powered by a MediaTek Helio G95 processor that ensures smooth performance even with heavy usage.
Price Range
The Vivo y73 is a sleek and stylish smartphone that has been making waves in the Pakistani market since its launch. One of the most important things for any buyer to consider when purchasing a new phone is the price range. The Vivo y73 is affordable, making it ideal for those who want exceptional features without breaking the bank.
The Vivo y73 price in Pakistan ranges from Rs. 34,999 to Rs. 39,999, depending on where you purchase it. This makes it one of the best options for anyone looking for a budget-friendly device with impressive specs and features such as a 6.44-inch AMOLED display with FHD+ resolution and HDR10 support, 8GB RAM, and 128GB storage capacity.
Popularity of Brand
Brand popularity is a crucial factor determining a product's success in the market. In today's fast-paced world, where everyone wants to stay connected and up-to-date with the latest technology, smartphones have become an essential commodity. A brand that has recently gained immense popularity in Pakistan's smartphone market is Vivo. The company has launched various models that cater to different needs and budgets, including Vivo Y73.
One of the main reasons for Vivo's increasing popularity is its ability to offer high-quality features at an affordable price. The Vivo Y73 Price in Pakistan is reasonable compared to other brands' prices with similar features, making it accessible to a wider audience. The company also focuses on innovation and design, providing unique features like an AMOLED display and a 64 MP triple camera setup.
Features
Design and Display
When it comes to smartphones, design, and display, play a crucial role in determining the overall user experience. The Vivo Y73 is one such device with an impressive design and display. With its sleek and stylish body, this phone can easily catch anyone's attention. Moreover, the phone's 6.44-inch AMOLED display provides an immersive viewing experience with vibrant colors and excellent contrast.
The Vivo Y73 price in Pakistan is also quite reasonable considering the features it has to offer. The phone boasts a 1080 x 2400p resolution that delivers sharp visuals while streaming videos or browsing photos online. Additionally, the screen has a high refresh rate of 60Hz, ensuring smooth scrolling and lag-free navigation through apps. Whether watching movies on Netflix or playing games like PUBG Mobile, this phone's display will not disappoint you.
Performance & Battery
Vivo Y73 is a sleek, stylish smartphone with excellent performance and exceptional battery life. This phone has an octa-core processor that delivers smooth and seamless performance, making it perfect for multitasking or playing games. The device also features 8GB RAM and 128GB internal storage, providing ample space to store all your important files and documents.
One of the most impressive features of the Vivo Y73 is its long-lasting 4000mAh battery. This powerful battery ensures you can use your phone for extended periods without worrying about charging it again. This device also comes with a high-speed charger that can charge your phone from zero to 100% in just a few minutes.
Camera
The Vivo Y73 is a powerful smartphone that offers an excellent camera experience to its users. The device has a 64MP primary sensor that captures stunning details and colors in photos and videos. With the help of its AI-enabled features, you can click professional-grade portraits, landscapes, and macro shots effortlessly.
The device also sports a 16MP front-facing camera that clicks beautiful selfies even in low-light conditions. Its Night mode feature enhances the overall image quality by reducing noise and blur, making it ideal for night-time photography enthusiasts. Furthermore, the phone has several other features like Super HDR, Pro Sports mode, and Ultra Stable video mode, making shooting pictures and videos easier.
In terms of pricing, the Vivo Y73 is an affordable smartphone option for those looking for great camera capabilities without breaking the bank.
Storage & Connectivity
With the ever-increasing demand for smartphones that offer storage and connectivity features, the Vivo Y73 has become a popular choice among smartphone users in Pakistan. The device boasts an impressive 128GB internal storage capacity, enough to store all your favorite multimedia files, applications, and documents. Additionally, it has several connectivity features that make it easy to stay connected with friends and family.
One significant feature of the Vivo Y73 is its ability to connect seamlessly to Wi-Fi networks. This allows you to browse the internet at lightning-fast speeds without worrying about consuming too much mobile data. With this feature, you can stream high-quality videos or music without buffering issues or interruptions.
Another exciting feature of the Vivo Y73 is its Bluetooth connectivity capability. You can connect your smartphone to other devices, such as wireless headphones or speakers, for an immersive audio experience.
Pros & Cons
Pros:
The Vivo y73 Price in Pakistan is affordable and within reach for many people.
Its powerful Snapdragon 662 processor makes it suitable for multitasking and gaming.
4GB RAM ensures the smooth functioning of applications and no lags while switching between apps.
Has an impressive 8MP AI Dual Camera, with a 16MP front camera providing an amazing photography experience
4000mAh Battery supports long hours of usage without needing to be charged frequently.
Cons:
The device does not support 5G connectivity, so its data speeds are limited compared to modern devices with 5G support.
Its overall design needs to be updated compared to similar-priced devices in the market.
Its HD+ display resolution may not provide
Final Thoughts:
Vivo y73 is an excellent choice for anyone looking for a phone with great features and a competitive price tag. It offers impressive specs, such as a full HD+ display and 48 MP camera, making it ideal for those who want excellent performance and quality. The battery life is also good, allowing you to use the phone for extended periods without worrying about running out of charge.