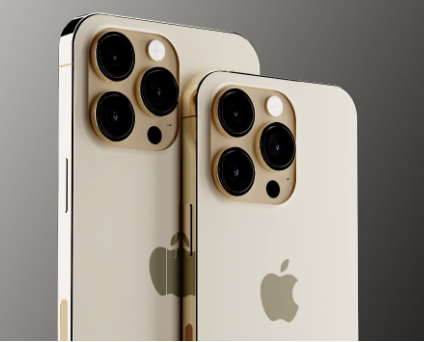 Apple has continuously raised the bar for innovation in the rapidly changing world of smartphones, and in 2023 they presented their most recent masterpiece: the Apple iPhone 15 Pro Max.
The iPhone 15 Pro Max , Apple's most recent creation, has been made available to the public, and it is an absolute technological marvel. This article explores the product in further detail and focuses on the ground-breaking new features that make it unique.
Beautiful, Lightweight, and Long-Lasting Design:
The iPhone 15 Pro Max which come in 6.1-inch and 6.7-inch display sizes2, have a sturdy and lightweight titanium construction, a first for iPhone. Apple's lightest Pro lineup ever is made possible by the premium alloy, which is also used in spacecraft and has one of the highest strengths-to-weight ratios of any metal. This model the narrowest boundaries on iPhone, a new refined brush texture, and curved corners.



The Pro series is made to last thanks to the industry-leading Ceramic Shield on the front, the strongest back glass found in a smartphone, and the strength of titanium.
The back glass may be readily replaced, and the aluminium frame aids in thermal dissipation. The Super Retina XDR display is highlighted in its new design.
Display and internal storage:
A 6.7-inch (FHD+) LTPO Super Retina XDR OLED screen with a resolution of 2796 x 1290 pixels is included with the smartphone. Here, we're awarding an 85 out of 100 score based on the display size, type, and resolutions.
The smartphone has 6 GB of RAM and internal storage options of 256/512 GB and 1TB. This smartphone has storage options of (6GB+256GB), (6GB+512GB), and (6GB+1TB). Expandable storage cannot be supported.
The iPhone 15 Pro Max weighs around 221 grammes and has dimensions of 159,9x 76.7x8,25 mm. This smartphone qualifies as Premium in terms of both price and functionality.
Operating system:
The mobile phone is based on the iOS 17 operating system and runs 4852 mAh battery capacity with fast charging. It has powered by Apple A17 Bionic (3nm) Chipset and also has Apple GPU (6-core graphics) Graphical Processing unit.
Connectivity options:
Connectivity Options on the phone include Wifi, Bluetooth(v5.3), USB Type-C 3.0, GPS and more. Also, It has Available with Natural Titanium, Blue Titanium, White Titanium, Black Titanium Colors.
Advanced features In iPhone 15 pro max:
The brand-new Action button takes the place of the single-function switch that was used to switch between ring and silent. It offers more options so users can select between quickly accessing the camera or torch, turning on Voice Memos, Focus modes, Translate3, and accessibility features like Magnifier, or using Shortcuts for more options.
The new button ensures that the intended action is launched using a press-and-hold gesture, customised haptic feedback, and visual clues in the Dynamic Island.Super-fast 5G is a feature of the iPhone 15 Pro Max, which also includes:
support for future Qi2 wireless charging and MagSafe.
Together with new video formats, the new USB-C connector's supercharged USB 3 speeds—up to 20 times quicker than USB 2—allow for sophisticated pro processes that were previously impossible.1 The iPhone 15 Pro series also expands on Apple's ground-breaking satellite infrastructure with the provision of Roadside Assistance via satellite, connecting users to assistance if they experience automotive difficulties while off the grid.
Body and aluminium frame covering:
The back glass may be readily replaced, and the aluminium frame aids in thermal dissipation. For an unparalleled viewing experience, this new design showcases the Super Retina XDR display with Always-On and ProMotion technology.
The Ceramic Shield front cover, unique curved edges, and narrowest borders ever on an iPhone are all features of the iPhone 15 Pro Max.
Better Sound and Audio quality:
iPhone 15 Pro max allows phone calls with better audio quality, even those made via FaceTime or outside apps. When customers choose Voice Isolation, sound quality improves even further, allowing conversations to be heard clearly even in noisy environments.Enhanced Safety Features for Mindfulness. The iPhone 15 series provides essential security.
Water Resistance:
Although the iPhone 15 Pro max can withstand water for 30 minutes at a depth of up to 6 metres, it is not advised to purposefully submerge the gadget. Water damage is not covered by the water resistance, which might diminish with time.
Tips for Using the iPhone 15 Pro max:
While your iPhone 15 can withstand rain or accidental spills, avoid submerging it in high-pressure water or swimming with it. If it gets wet, dry it fully before charging with a soft, lint-free cloth.
Camera settings and effects:
Talking about the camera of this smartphone, the iPhone 15 Pro Max comes with a Triple rear camera setup of 48+12+12 MP. On the other side, there is Single camera setup for selfie that is 12 MP. According to Camera size, resolutions and review of pictures we're giving 90 score out of 100 for camera section on this smartphone
A more advanced 48MP Main camera system that now supports the new super-high-resolution 24MP default, the next generation of portraits with Focus and Depth Control, improvements to Night mode and Smart HDR, and an entirely new 5x Telephoto camera that is only available on the iPhone 15 Pro Max are just a few of the impressive camera upgrades that give users the equivalent of seven professional lenses with incredible image quality.
Release date and Price of iPhone 15 Pro max in Pakistan:
Pre-orders for iPhone 15 Pro Max will be accepted starting at 5 a.m. PDT this Friday, September 15, and the devices will be available starting on Friday, September 22 in more than 40 nations and regions, including Australia, Canada, China, France, Germany, India, Japan, Mexico, the UAE, the U.K., and the United States.



The iPhone 15 series includes vital safety features like Crash Detection7 and Emergency SOS through satellite to offer aid when it matters the most.8 Emergency SOS via satellite, which is currently accessible in 14 nations and areas across three continents, has had a profound effect on the lives of its users. Later this month, this ground-breaking service will be offered in Switzerland and Spain.
iPhone 15 Pro max will be near Rs. 579,999 in Pakistan with 8GB RAM and 256GB storage
Also it will cost around $1199-$1599 according to international currency
Conclusion:
Apple's dedication to innovation is demonstrated by products like the iPhone 15 Pro Max. It raises the bar for what a smartphone can do with a powerful processor, amazing photography capabilities, an improved display, and a sturdy construction. However, whether it's the best tool for you will depend on your own requirements and situation.
The iPhone 15 Pro Max is Apple's most recent masterpiece, combining innovation, power, and style. It operates more smoothly, produces better pictures, and is quicker. Its expensive price, however, might not be affordable for everyone. So it's a great option if you want the best iPhone experience.
If you desire cutting-edge technology and can afford its high price, the iPhone 15 Pro Max is worthwhile. However, it's crucial to take your budget into account.